More companies are using them, and more companies are gaining traction because of them. Webinars – great tool marketers can use to generate leads and connect with their customers in a variety of ways. But how can you use webinars to grow your business? How do we know they work?
It's easy to create one AND easy to attend one
Like any form of presentation, you and your marketing team need to come up with a plan. Designate an organizer, presenter, and assistants to help. Next, you need to decide what type of format you want your webinar to be. Depending on your audience and subject, it could be a more traditional single speaker, educational webinar, or more of an audience Q&A. Whatever your webinar looks like, there are multiple service providers you can choose from.
•  Gotowebinar – This is one of the most popular ones online. Their pay plans can be flexible, and you can start off with a 14-day free trial.
•  ClickMeeting – For those companies seriously looking into amping up their webinars, this platform is for you. It offers features like interactive whiteboards, live chat, and offers analytics.
•  Google Hang-outs – This may be the easiest and most practical solution for most marketers. All you need to get started with Google Hangouts is your own YouTube channel and a Chrome browser.
•  Zoom – For a reasonable price, you can interact with up to 100 video participants for webinars with extensive panels of speakers. This includes chat, mute/unmute settings, closed captioning, and more.
A webinar is certainly attractive to viewers. It's free for them, requires no traveling, and most of the time, they can re-watch them on-demand later. During strenuous times such as the recent Coronavirus pandemic, companies are still able to communicate with their audience despite not being able to have in-person meetings. Giving accessibility to your audience through webinars will increase traffic on your company's website and social media.
They gain attention quickly
What's the main difference between a webinar and an article? People are more likely to tune into something they can watch in real-time. Plus, if you announce your webinar with enough advance, it will spread rapidly. It's crucial to create a call-to-action landing page with the date and time of your webinar and a section for people to sign up. If you want to target your audience, consider creating an online survey or find customer data to get a better idea of what your audience wants. The more you post about your event on social media and send email reminders, the more likely people will attend with a notebook and pen ready to learn. In fact, research shows that 45% of marketers use email in their webinar promotion, and at Gotowebinar, email makes up around 73% of their registrations.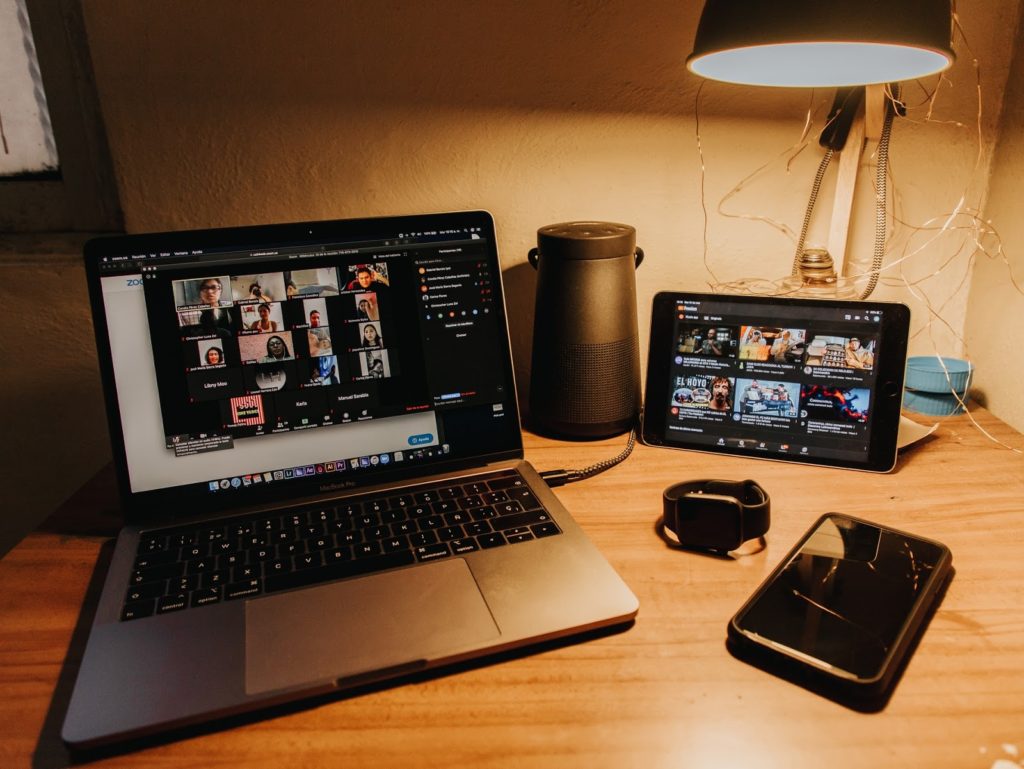 They have a lot of cool features
No matter what platform you choose to share with your audience, you're bound to get access to some helpful tools. Most services offer display slides, live chatting for both you, as the presenter, and the viewers, editing software where you can annotate or highlight specific information, and sometimes polls or surveys for your audience to complete during the presentation. Technology like this allows you to get real-time feedback from your viewers. Plus, you can hold your viewer's attention longer (typically 45 to 60 minutes) allowing you to create relationships to garner business.
You're the expert of your product or service 
A live webinar is a perfect opportunity to demonstrate what you know and what you can offer. Your credibility can only increase. For little to no money, you can make your presentation look clean and professional. Co-hosting with another creator/expert can increase your lead generation. Planning and consistently posting about your webinar on all social media is what will generate more leads. Make sure to plan talking points and allow for enough interaction between you and the viewers. People thrive on connection, and if you can show how your company can cater to them, they will respond. As a marketer, your goal is to get people excited about your product. Webinars are just making it that much easier.
All in all, if you're wanting to better connect with your customer base and generate more leads for your business, webinars are the route to take. If you want to learn more and see a webinar in action, take a look at our recent webinar series to become a more knowledgeable marketer!