Amon Amarth
Tour Poster Design
Engaging A Global Fan Base
Creative Allies partnered with Amon Amarth to execute an authentic fan engagement campaign. The Swedish melodic death metal band was looking for tour poster designs inspired by their single "First Kill". We handed the challenge over to our design community to unleash their creativity. Additionally, the band's 1.2 million plus fans submitted their unique designs as well.  As a result, fans designed tour posters as original as the band's Viking-inspired heavy metal prowess.
Short-lived yet mighty, this metal music marketing contest lasted less than a month but resulted in over 200,000 digital impressions and 161 twisted, tough, and memorable poster designs created. The band had a tough battle of options to choose from but finally crowned one victorious winner, Diego Flower.
Amon Amarth selected a contest winner that was already a recognized piece of art. In the end, the contest helped the band cement their tour in the minds of fans worldwide.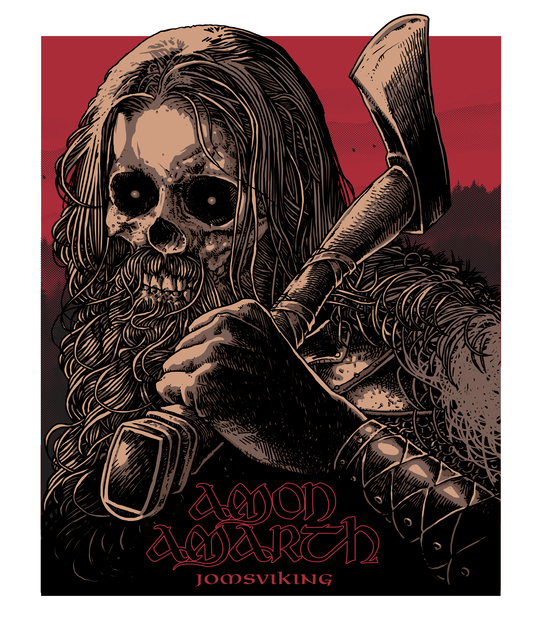 Here are just a few of the amazing submissions inspired by the single "First Kill". Fans from all over the world submitted designs for this metal music marketing design contest.