Chris Paul
Event Marketing
The CP3 Family Collection
Creative Allies partners with Chris Paul to create a series of fan designs inspired by his work with the next generation of student-athletes. The three-week design contest was hosted by Creative Allies and the designers were focused on his organization's key values. The values include hard work, teamwork, discipline, family, leadership, discipline, determination, excellence, and accountability.
The winning designs were sold onsite at a CP3 Rising Stars event in Greensboro, North Carolina.
The Grand Prize design, created by Miami artist Brandy Jones, represents empowerment, inspiration, and motivation for youth, athletes, and fans to strive for greatness on and off the court. In addition to the cash prize, Brandy received an autographed basketball from none other than CP3 himself.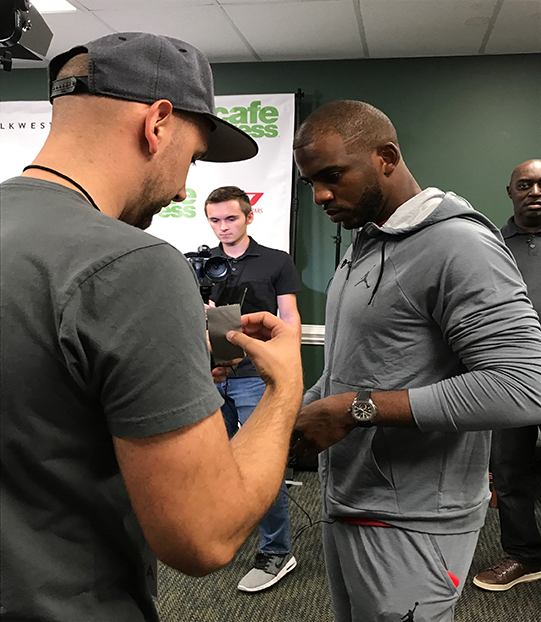 Live Event Marketing with Chris Paul
After the contest, Creative Allies assembled a team of experts to execute various marketing activities for the CP3 Rising Stars weekend camp. Creative Allies worked alongside its partners including marketing experts from Walk West, radio personalities from The Sports Shop, and business partners from online retailer CafePress. 
During the live event, the team interviewed Chris Paul as he discussed why he is so passionate about giving back to a younger generation of athletes. We captured video and photographs throughout the two-day event and live streamed the all-star events on the last day. This was a true team effort to capture the excitement of the weekend.
These are a few of our very favorites from the design contest.