ESPN X GAMES
Poster & Skatedeck Design Contest
Engaging A Global Fan Base
ESPN tapped the Creative Allies community in 2016 to launch multiple design campaigns to create official commemorative items to be sold onsite at the X Games.  Through a series of contests, we challenged our designers to create commemorative posters to be sold exclusively at the Winter events. In addition, original artwork and imagery were created for a limited-edition skate deck for the Summer events.
The ESPN team looks for designs that push all boundaries, capturing the wild spirit of the X Games. The four-day event is dedicated to action sports, and the music, art, and cultural elements of that lifestyle. We encourage our artists to defy gravity, be superhuman, and feel the adrenalin with original art.
The results are almost 800 design submissions from around the world!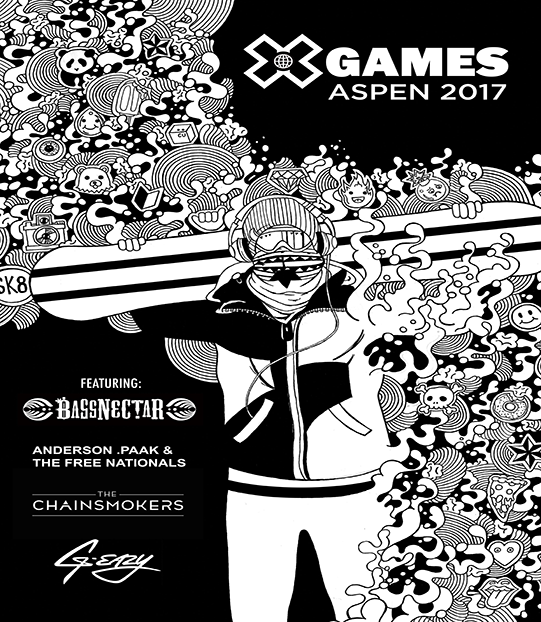 Here are some of our favorite poster designs from one of our design contests for the Winter X Games.