Tar Heel Soccer Club
Fan Club Marketing
Unmatched​ Fan Engagement
When the men's and women's soccer programs at the University of North Carolina at Chapel Hill (UNC) were faced with low attendance and little profit, they partnered with Creative Allies to help them re-connect their high caliber teams with the community. Capitalizing on the momentum of a heavily-watched Women's World Cup, UNC knew now was the time to carry the torch and elevate women's soccer in particular into a sport that could fill the stadium for each game. UNC soccer support primarily comes from two groups. First, the booster group known as the Tar Heel Soccer Club. Second, the rowdy fans that support the team under the name Anson's Army. The Creative Allies team immediately knew the first step was producing next-level designs that would rival those of a professional soccer club. After hosting an exclusive contest that came with on-and-off the pitch incentives, Creative Allies provided Carolina with two outstanding logos, one for each group.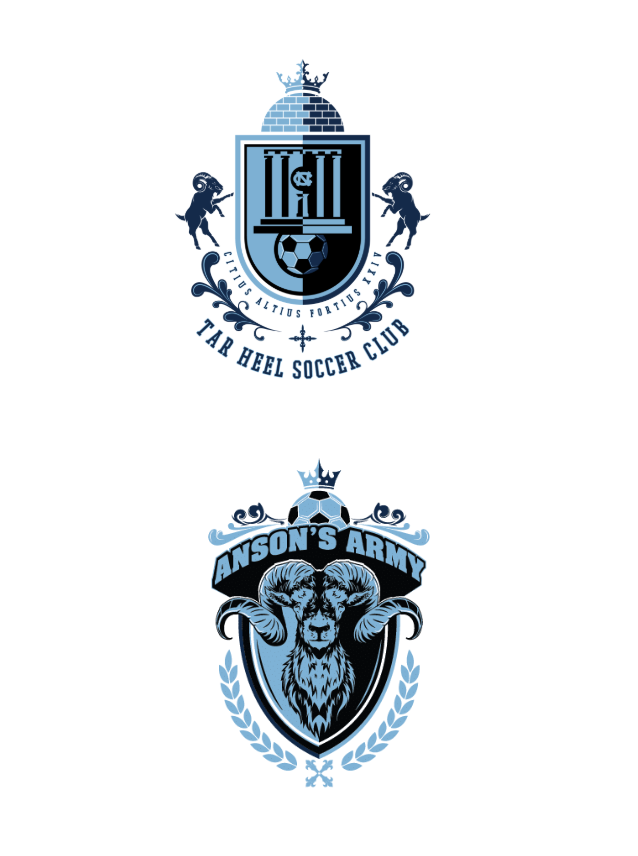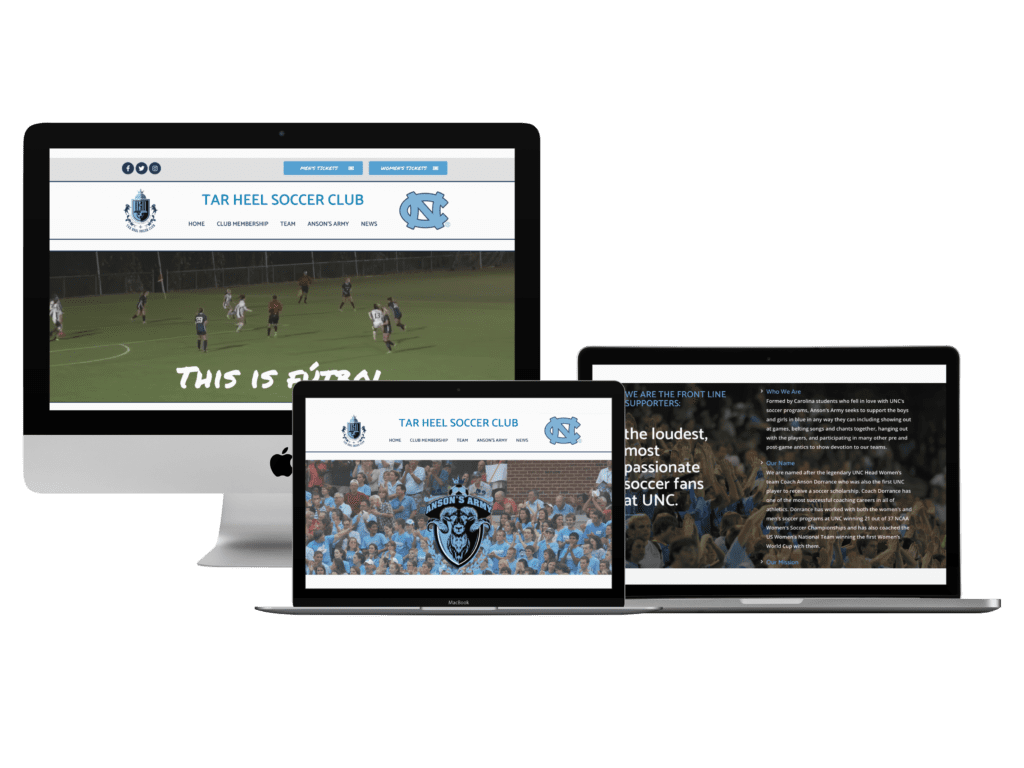 A Website Built for Champions
Two teams combining for 24 National Championships deserve great marketing. It was essential to update the Tar Heel Soccer Club membership website to one that could win a title. With the use of original video content and fresh new look, the Creative Allies team provided a cutting-edge website. The site now matches freshness and allure of the brand new stadium giving fans the ultimate online experience. To finish off the hat-trick, Tar Heel Soccer Club looked to distinguish soccer as the most fan immersive sport at UNC. The Creative Allies team created a unique game-day experience that includes 3 on 3 soccer matches for attendees, interaction with the players, food & beverage packages, and streamlined parking. Creative Allies also hosted a separate design contest for fans to submit their idea for a slogan to be used by Anson's Army all season long! All of the Creative Allies activities helped UNC soccer fans feel more a part of the team and create additional levels of excitement for the season.