TWENTY ONE PILOTS
Merchandise Design Contest
Galvanize A Global Fanbase
Creative Allies was tapped again by Twenty One Pilots. This time they were looking for an authentic fan engagement campaign to boost the anticipation of the Ohio-based band's latest album, Blurryface. We issued the challenge to design a tour poster as dynamic as the group's groundbreaking album to our community of creators and to Tyler and Josh's millions of fans worldwide. The result was a record-breaking number of clique art, a No. 1 ranking on the Billboard 200, and over $1 million in U.S. album sales.
There was an overwhelming amount of interest for this contest due to the band's fan base being extremely creative and consistently creating fan art for their favorite duo. Creative Allies was able to draw these fans into our community for this and other contests.

A total of 10 winners were chosen – a Grand Prize winner and 9 other winners from various regions around the world aligned with the locations of the band's world tour.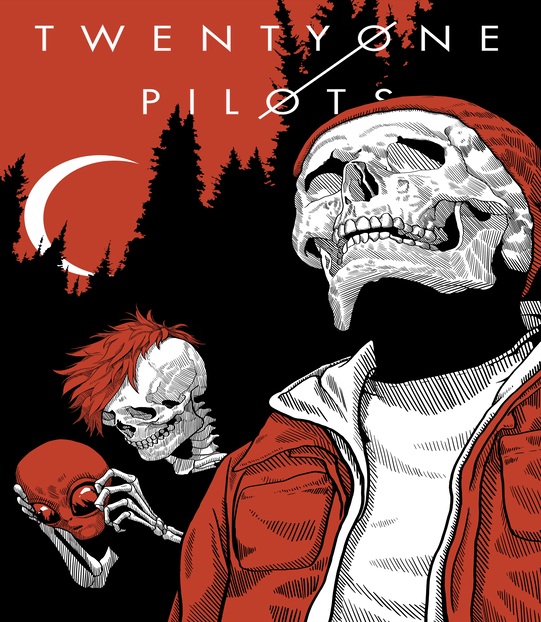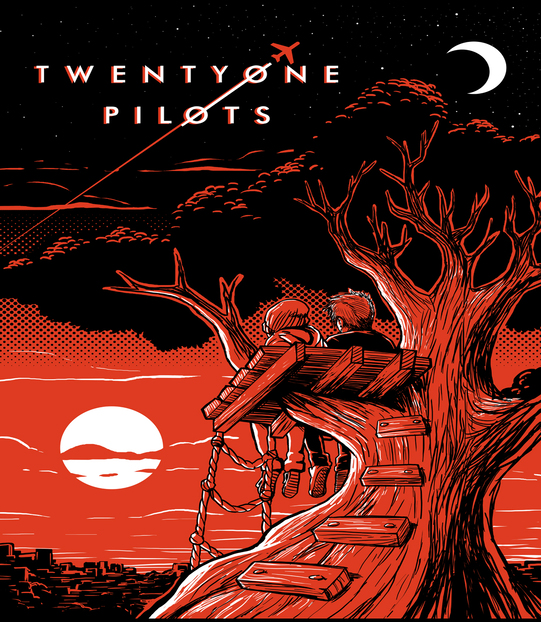 Entertainment brands like Twenty One Pilots are always looking for creative ways to engage fans. This clique art design contest reached fans all over the world and gave them an opportunity to interact with their favorite band. The fans created memories outside of the music and the tour. These creations live on and are still shared on social media to this day. 
A design contest where fans are front and center is the best way for a brand to connect and engage with their fans. This contest from 2016 continues to be have 3rd the highest number of submissions for any Creative Allies campaign in our history.
Featured Clique Art Submissions
Here are a few of our favorite clique art submissions. You can check out the 2019 contest case study here.