TWENTY ONE PILOTS
Trench World Tour Poster Design
Increase Social Engagement
Creative Allies was tapped for a third time by Twenty One Pilots. The Grammy Award-winning duo from Columbus, Ohio partnered with Creative Allies for one of the coolest contests we've done yet – and the biggest. The contest supported the Bandito Tour shows in Mexico, Canada, and the United States – and fans from all over the world created unique fan art inspired by their album TRENCH.
The contest last six weeks and fans submitted an impressive number of art pieces in support of their favorite band. While many of our contests will see hundreds of submissions in their entirety – over 2,000 submissions were received in the first weekend of this contest. Creative Allies was able to encourage online engagement with thousands of fans in the first few days.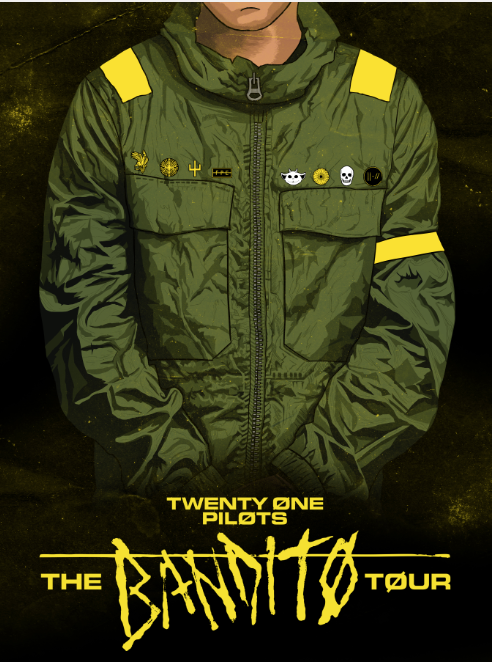 Fan Art To Support A Tour
Fans submitted almost 10,000 pieces of art for this contest! They had great incentives. For this location based contest, we helped the band select over 30 finalists – one for every city on their tour schedule. And these lucky fans got tickets to the show in their city and a signed merchandise pack from the band.
After all of that, the band selected one of the finalists to be the Grand Prize Winner who received a trip to Columbus, OH to see the final show of US tour and get a chance to meet Tyler & Josh personally.
Check out the video recap here.
Here are a few of our favorite designs. The contest holds the title of the most submissions in the history of Creative Allies. The fans outdid themselves! Previously, the 2016 contest was the biggest in our history.